Welcome... Fall 2020 Season

New Feature > SMS texting to Team contacts
As we have a new feature we will need ALL teams to update their contact info.
Place your mobile number in the appropriate cell in Coach admin
Can you please do this ? Many team have not yet done so.
Thx
By admin
Jan 13, 2021
News
Online Applications [Fall ball]
We are FULL for 2020 but If you're interested for next year, Look under the League Tab OR:

By admin
Feb 17, 2018
News
YET Results A : B : C
Thanks for playing a bit of ball. Have a great off seaeon.
By admin
Sep 21, 2020
News
YET Results D : E : F
Thanks for playing a bit of ball. Have a great off seaeon.
By admin
Sep 1, 2020
News
THANK YOU
For participating in this year's "strange" Fall ball season. We apprecate the efforts by the many players to ensure we even had a season.
Thanks again. And have a GREAT off season.
By admin
Aug 31, 2020
News
League FAQ
Are you looking for information about our league ? Do you want to play on a team or enter a team ?
By admin
Jan 8, 2012
News
Looking to Play ball ?
Please fill out this form, which is VIEWABLE by all Teams in Coach Admin

Or goto our Facebook page.
Coaches/ Manager, LOG IN to Coach Admin and Click on "Player Pick ups". There are many people looking to play ball.
By admin
Jan 17, 2018
News
Looking For Players ?
As a Coach you can sign in via Coach Admin, goto Coach Admin Dashboard and click on the Green "Player Pickups"

By admin
Feb 4, 2019
News
SMS ALERTS
NEW FEATURE Sign up to our SMS Alerts. The will allow the League to text you Rain outs, Admin announcements. You can unsubscribe at any time. League can isolate texts to Teams, Divisions. Link can be found on the Home Page, below the myTeam Login.
http://fall.langleyslopitch.ca/smsusers/new
By admin
Jan 16, 2019
News
Team Contact INFO. UPDATE NOW !!!!!!!!!!!!!!!
No screwing around. ALL TEAMS MUST HAVE TWO CONTACTS, phone & email addresses
We have MOVED all team contact info BEHIND [NOT publically viewable] the Coach Admin log in page.
To view any opposing team contact numbers/email addresses you MUST log in via Coach Admin.
PLEASE MAKE sure you have an email & moblie phone number in Coach admin !! ADD TWO [2] conatcts please.
By admin
Jul 3, 2019
News
Home Team Responsibilities
So we are having base pads, strike mats left out, plugs NOT put into the inground anchors and locks left hanging on the fence.
REMINDER there are fines attached with NOT fullfilling your Home Team duties.
FIRST GAME: Home team unlocks job box, HANGS lock on fence [so no sand gets into the mechanism] puts bases / strike mat out and puts plugs in the Job box.
LAST GAME: Home team puts bases / strike mat in the Job box, puts the inground anchor plugs in [to prevent the holes getting filled with sand] AND LOCKS THE JOB BOX.
By admin
May 7, 2018
News
Offer from Store
The NEWLY opned Langley Liquor Warehouse is offering our League an opportunity to raise monies for our Bursary [Irene Loney Memorial].
We are NOT condoning any alcoholic consumption in any public park, but if you're going camping etc you may want to consider their offer.
The program is very simple. Mention Langley Mixed Slo-Pitch at the check out till and 5% of your total sale will be credited to the Langley Mixed Slo-Pitch account. All products are priced at or below government liquor store prices.
Langley Mixed Slo-Pitch members also have the opportunity to fill coolers with ice before any trips at no charge.
By admin
Apr 10, 2018
News
Forfeiting games
If you forfeit more than 3 games, over 20% of the schedule, you will have to RE-APPLY for the next season. Forfeiting games is not fair to other teams in the season.
By admin
Aug 11, 2017
News
Rene
Last night, June 6, 9:50pm, Irene [Rene] Loney passed away peacefully at Langley Memorial Hospital.
For all of us who crossed her path at MAP, we will forever be touched by her love for the ball players, her "Mom" role [sometimes good, sometimes not as much] and her loyalty to our League.
She kept the park clean and us in line. Although she had not been around much in the past year, people always approached me and asked how she was doing. I can only think she is now cleaning up on high and ensuring everyone behaves properly.
God speed and God Rest Rene you will be remembered and missed.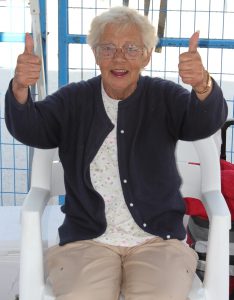 By admin
Jun 7, 2019
News
Rain Outs
BY DEFAULT All Games are a GO unless told otherwise.
Rain outs will be called by 5:00pm GAME day. The weather patterns change so we don't want to call too early, unless we see an Ark filled with animals floating by.
After 5:00pm the call will be MADE at the park, unless the weather gets so bad the 7:50 / 9:10 can not be played, then we will call.
When games are called, it will be posted on our Home page, a notice emailed to Coaches & Players [after rosters are imported from SPN] and sent out on Twitter. There is NO number to call.
By admin
Mar 26, 2018
News
Download Schedules [.csv format]
To add to iCal goto this link
By admin
Mar 8, 2015
News
Bats
ALL Bats this year must have the USSSA Thumb print. As attached. Any banned bats can be found on the SPN site.
FROM SPN 2019 Rule Book :
NOTE: All legal bats used in Slo-Pitch National will have the USSSA compliance mark located on the bat.
NON-APPROVED BATS: The batter is out and ejected from the game if he enters the batter's area with an illegal bat. In addition, the coach/manager is ejected as well.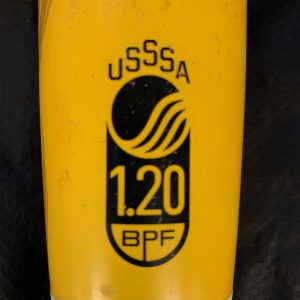 By admin
Jan 13, 2019
News
Lights at MAP N1-4 / Brown Road / WCP-ATD
Field lights are set to turn off at 10:45pm, pathways lights 11:00pm. Please plan your games accordingly.
By admin
Mar 27, 2018
News
Portable Music Players
We may as well address this now. DO NOT have the music turned up so as to cause complaints from players / spectators / Township staff. We understand it's nice to have music in the back ground but having it set at "Club / Rave" levels is not fair or right. If this contuiues as an issue we will BAN portable music players and impose fines for anyone who brings one to the park. Your taste in music should STAY in YOUR dug out, Please adjust the volume accordingly.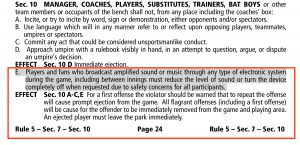 By admin
Apr 3, 2018
News
Brown Road
FROM "Terms of Understanding":
At Brown Road, when the last game is finished you are to leave the park, parking lot and street. NO staying late. After three warnings your team is kicked out of our league, This is your FIRST warning !
By admin
Jun 28, 2016
News
Players using myTeam to Check In
1- Select your season
2- Enter the email address you use with SPN and select your Team
3- top right hand will show your status, click on myTeam to view Team info and Checkin status
4- You can log out at anytime
myTeam Check In procedure
By admin
Aug 20, 2018
News
All Painted Fair/Foul Lines are
272' long. EACH and everyone.
MAP, BRN, DR, NB, MJS & RR. So a fenced field and NON-fenced field are the same.
By admin
May 30, 2017
News
SPN Forms
For Insurance, Injury/ Incident and Parental Consent forms . Click HERE
By admin
Mar 20, 2015
News
For the YET Weekends, we have the Square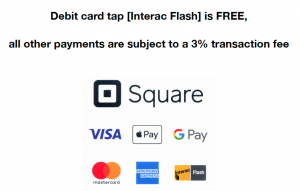 By admin
Jul 4, 2019
News
Recent GameScores
| | | | | | | |
| --- | --- | --- | --- | --- | --- | --- |
| Field | Diamond | Date | Time | Visitor | Home | Status |